Lazing on a sunny afternoon under the shade of a tree in a beautiful wildlfower meadow - What more could we want!
Now you can make this dream a reality for your customers by helping them create their own piece of wildflower heaven: pots, a corner of the garden, green roofs, conservation projects to wildflower meadows the uses are endless.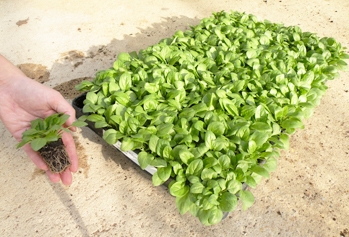 And we've made it easy for you. . .
1) A range of popular and easy to grow wildflower varieties.
2) Carefully scheduled to be at the right stage for potting.
3) Robust 104 plug for easy potting into packs, 9c pots or direct planting schemes.
4) Available to your own programme, to give continuous sales.
Most wild flowers are easy to grow. They're hardy, resiliant and well adapted to our climate and soils. So why not introduce your customers to this new style of gardening by adding some to your Order Form.
To see more information on the individual varieties, please click here.